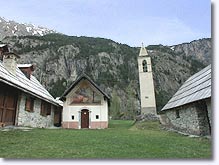 To reach the hamlet of Maljasset, which is among the highest dwelling places in Europe, you have to take a small narrow road with barely enough room for two cars to pass each other (drive carefully), that goes up the Maurin valley, passing through several hamlets each more picturesque that the last, such as St Antoine and La Barge : with their dressed stone walls, very thick mauve slated roofs, their more or less lopsided old wooden doors and facades decorated with sundials, etc…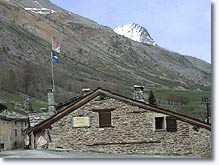 This road goes through some sublime high mountain landscapes, with impressive cliffs cut from the rock by erosion, waterfalls, banks of snow and welcoming meadows by the banks of the bubbling river Ubaye.
As you go around each bend you cannot help wondering "Am I going to meet Indians coming over the ridge?". In a short time, you'll reach the end of the earth : Maljasset !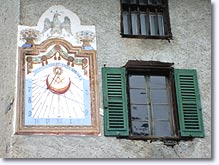 This is most handsome of all the hamlets in the region, in the most preserved, site. It is a marvel of harmony between its houses (beautiful dressed stone and extremely broad slated roofs) and this high mountain rocky landscape.
Art lovers will be astonished to discover a "Historic Monument" here, a Romanesque-style church (12th century rebuilt in the 16th) endowed with Medieval frescoes !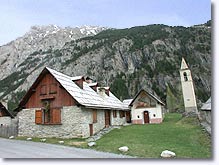 Those who are interested can visit the former marble quarry, - with its white veined, green shaded marble, much appreciated in the 19th century - The quarry employed 100 people at the height of its activity and its products were dispatched to Paris and even America. Did you know ? : the steps of the Opéra Garnier and the pedestal of Napoleon's tomb are made of marble from Maurin !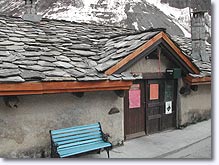 Lovers of pure, fresh air and wide open spaces will be in their element here, staying in one of the numerous welcoming gites. At night they will be lulled by the powerful song of the torrent, whilst getting ready for a hike, some mountaineering or an ice waterfall climb !