Pierrevert
7 km South West of Manosque via the D907 road and then the D6.
Population : 3,500 inhabitants
Discover the village of Pierrevert, near Manosque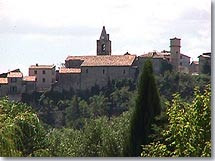 Not far from the intersection of 4 departements (Var, Bouches du Rhône, Alpes de Haute Provence et Vaucluse) Pierrevert is situated atop an ivy-covered rock.
Take your time when visiting Pierrevert which has preserved its medieval past with its ancient doors, ramparts and the remains of its old windmill.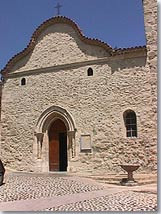 Wine produced on the hillside of Pierrevert ("AOC" since 1998), makes it the wine capital of the Alpes de Haute Provence.
Tourists can visit (although not for too long!) the "caves coopératives" or private, to taste and appreciate the quality of the wine.
Pierrevert has an 18-hole golf course, La Gardette.
What to see
13th century St Patrice chapel.
17th century St Joseph portail.
18th century church door.
Leisure activities
Hiking. Tennis court.
18-hole golf course.