La Robine sur Galabre
Departement of the Alpes de Haute Provence - Pop.: 300 inh.



From Digne-les-Bains, take the D900a for 8 km, then turn left onto the D103, for 2 km.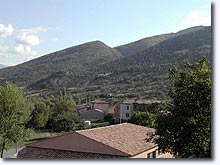 As you drive along the narrow road leading to La Robine sur Galabre, along the banks of the river of the same name, which is a tributary of the Bès, you will be enchanted by its picturesque landscape of wooded hills and ravines.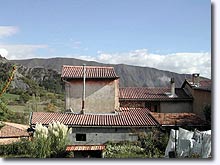 The village stretches along a beautiful sunny valley, peaceful though enlivened by the children that play, in total safety, in the street.

It is overlooked by a chapel perched high on a promontory, solidly built from dressed stone to withstand the centuries.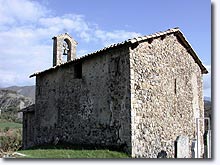 La Robine sur Galabre consists of old hay barns that are more or less abandoned, and numerous houses and villas built by families who have come to live in the country.

Although La Robine's historical heritage may be limited, nature expresses itself here in all its splendour; vast green meadows planted with poplars and firs, pear, almond and apple trees, etc.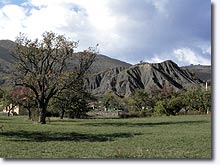 Not forgetting the amazing hills of black marl clay, with their ravines scoured out and shaped by thousands of years of erosion, which explode into colour in spring and autumn and make this spot rather unusual.






What to see:
Perched chapel.


Leisure activities:
Walking, horse riding and mountain biking (23 km mountain bike circuit).
Donkey-back excursions : hike with guide (approximately 2 hours ), available for a 1/2 day, a day or a week.
Visit to the donkey farm (Le Hameau des Ânes, open all year round).
Direct sale of snails.


Accommodation:
Bed and breakfast.
Holiday rentals.


Neighbouring towns and villages:
Marcoux (10 km), Le Brusquet (15 km).