Sourribes
Departement of the Alpes de Haute Provence - Pop.: 200 h. - Altitude : 500 m.



From Sisteron take the D4 and then the D404 for 4 km.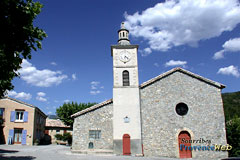 Sourribes is a quiet little village, lying in the plain on the banks of the river Vançon, where old ladies take the air, sitting in the street with their floral aprons... knitting a sweater for the cold season!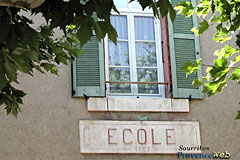 Surrounded by green hills and wheat fields, Sourribes has a lovely little church with a wall-belfry, a "mairie"-cum-school more than a century old (1902!), with its little square shaded by plane trees, old barns awaiting restoration and big unpretentious houses, with blue-lavender shutters, often with bucolic gardens.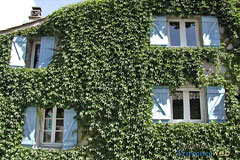 Lulled by the song of the river, the cicadas... and the cockerel, with minimum road traffic since the road ends here, Sourribes is a haven of peace in Provence!






What to see:
Romanesque, feudal and medieval ruins at Beaudument.
The Vançon gorge.


Leisure activities:
Hiking. Fishing.
Bicycle touring.


Accommodation:
Hotel-Restaurant (in Salignac, 5km).