Salignac
Population : 650 inhabitants
Discover the small village of Salignac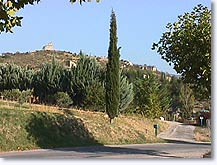 Situated south of Sisteron, Salignac overlooks the left bank of La Durance and is easily accessible thanks to the autoroute and the "route Napoléon" which passes through the town.
Even before arriving in Salignac, you will first see the beautiful little chapel that dominates the village and offers a splendid look-out point over the surrounding countryside. The chapel is one of the last remains of the old village.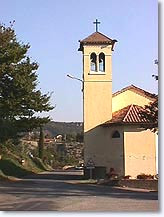 While walking in the village, you will discover the town-hall, the school and the Sainte Thérese chapel - all clustered together in the centre. It doesn't take long to walk around the village, as only 500 people live here....
If you are keen on fishing, Salignac is an excellent place to visit as the pure waters of the Vançon and Riou du Jabron rivers are filled with trout and other fresh-water fish.
Around the village delightful promenades can be taken on foot, horse or bicycle... you will discover a wonderful natural environment, including both cultivated farmland and vast areas left to grow wild.


What to see
Restored ancient chapel.
"Chapelle Sainte Thérese".
Leisure activities
Hiking.
Mountain biking. Fishing. Horse-riding.
Summer festivals.
Accomodations
Hotel.
Holiday rentals.
Campsite.