Vergons
Population: 120 inhabitants - Altitude : 1,000 m
The small village of Vergons, close to the Castillon lake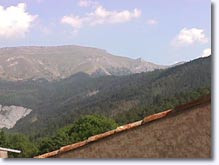 Between wooded hills, verdant meadows and rocky peaks (the Pic de Chamatte rises to 1878 metres), Vergons is a small village huddling round its church with a pointed steeple, overlooked by a picturesque listed chapel perched on a promontory.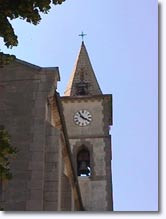 It doesn't take long to walk round Vergons, with its well spaced-out houses built on a gentle slope, a few old barns, and two main streets linked together by a few sets of steps.
You'll be enchanted by its circular fountain with 4 water jets, two or three beautiful 19th century doors, and its austere grey-stone mountain church, Notre Dame de Valvert.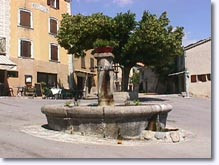 The interior is extremely spare, and the front is decorated by just two statues of saints.
With its gentle air, gurgling fountain and the smell of stables, Vergons has remained both authentic and agricultural!
What to see
Listed chapel Notre Dame de Valvert.
19th century church.
Vergons "clues" (transverse valleys).
Leisure activities
Hiking (e.g. Pic de Chamatte, 1878m.).
Accomodations
Bed and breakfast.
Gites de France, holiday rentals.