Alleins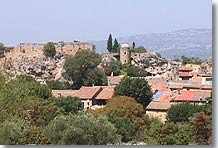 Alleins is situated in the middle of a plain between
Salon de Provence
and the
Luberon
.
It is a charming little village ideally located for excursions into the beautiful
Alpilles
, from the countryside around
pays d'Aix
to the
Luberon
, all less than an hour's drive away.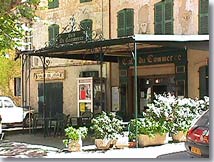 As you approach the village, the patchwork of roofs can be seen from afar. On the right is an unusual round tower, perched on a rocky outcrop.
It contains a spiral staircase and is part of the ruins of the château (15th century) which once formed the entrance to the village.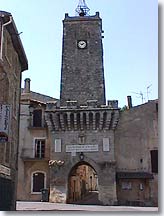 Alleins also boasts other interesting relics of its past, including some attractive 16th-century houses.
The main street is flanked by impressive plane trees and takes you to the foot of the belfry, topped by a lovely campanile.
Passing through the gateway, you come to a network of narrow, old village streets.
Part of the old heart of Alleins has been restored to preserve the village's heritage.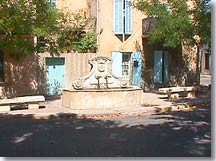 Continuing along the cobbled lanes, you will pass several old wells. Many of the houses have ancient doors marked by time and once-colourful shutters, now faded by the sun.
If you look up you will see beautiful ancient façades covered in wisteria or Virginia creeper. This scene has all the charm of typical villages of the Midi where life is lived in a relaxed and convivial atmosphere.
What to see
Ruins of the 15th-century chateau.
Old heart of the village.
Leisure activities
Market on Tuesday mornings (place de la Republique).
Walking, horse riding and mountain biking.
Tennis courts.
French bowls area.
Pont Royal golf course at Mallemort (3 km).
Summer activities.
Accomodations
Bed and breakfast.
Holiday rentals.