'; //-->
Mallemort
The Bouches du Rhone Departement - Population : 6,091 inh.



Between Cavaillon (20km) and Salon de Provence (16km) via N7 or D973 roads. 34 km North East of Aix en Provence.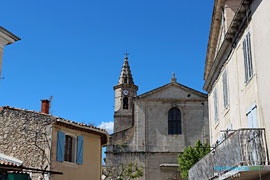 Mallemort is a pleasant market town in the northern corner of the department right next to the Durance river and the department of Vaucluse. The old village was built on a rocky spur to provide protection when the Durance burst its banks. Mallemort is lucky to be strategically located less than an hour from Marseilles airport, and a stone's throw from the perched villages of the Luberon and the Alpilles, Avignon, the Camargue, Aix en Provence and the fields of lavender around Manosque.


As you stroll around, you'll discover Mallemort's delightful narrow old streets, you can admire a beautiful 17th century house and an interesting 17th century church topped by a steeple and a spire.
In the Juiverie quarter you'll discover Romain remains as well as the ruins of the castle that once belonged to the bishops of Marseilles, from 1260 to 1789..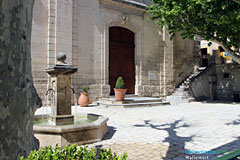 From the village you have a superb panoramic view of the agricultural plain and the Durance valley. You'll be able to spot the old 19th century suspension bridge, with its original wooden roadway (now closed to traffic due to its condition).
A new bridge has been built parallel to it so you can admire the old bridge along its entire length.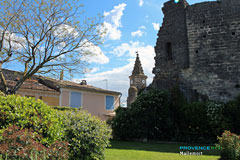 Don't miss the Emile Pico museum of public works vehicles, the only one of its kind, presenting one of the largest collections of public works vehicles in Europe.
Tricyle steam-rollers, tractors, bulldozers, road-rollers, spreaders, graders, each one has been carefully repaired, restored and serviced, and some were put into use during the First World War !
Also in the Mallemort area you can explore the hamlet of Hameau Pont Royal dating back to the 13th century. Moulin de Vernegue was originally a grain mill for the Archbishop of Arles. King Rene used to hunt on these lands.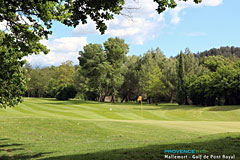 This seigneurial abode was then used as a staging post, and subsequently converted into a noble house welcoming many prestigious guests.
Today Moulin de Vernegue is an elegant 4 star hotel with a superb 18 hole golf course designed by Severiano Ballesteros... take note if you are a golfer.






What to see:
Emile Pico vehicle museum.
Remains of the Mallemort castle.
Old Bridge and New Bridge.
Hamlet of Pont Royal.


Leisure activities:
Pont Royal 18 hole golf course.
Equestrian centre. Amphitheatres.
Hiking, horse-riding, mountain-biking. Tennis. Swimming pool.
Health trails. Table tennis. Fishing. Summer activities.
First half of May: Flower Festival.
International painting exhibition in May.
First week of July: handicrafts fair.
First half of September: Flea market.


Accommodation:

Hotels in Mallemort.
Holiday residence.
Vacation rentals.
Bed and breakfast.


Neighbouring towns and villages:
Merindol (5 km), Charleval (6 km), Senas (9 km) and La Roque d'Antheron (12 km).