'; //-->
Ceyreste
The Bouches du Rhone Departement - Population : 4,472 inh.



Between Cassis (15 km) and Saint-Cyr (18 km) and 5 km north of La Ciotat.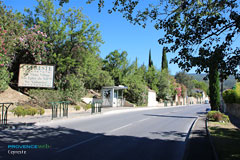 Situated on the border between Var et des Bouches du Rhone, just a few kilometres from the sea, Ceyreste is a picturesque village which was established during the barbarian invasions by the people of La Ciotat who came here in search of refuge inland.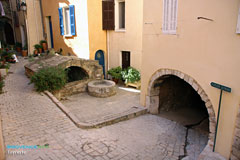 Ceyreste has preserved part of its surrounding walls and the fortified gates, as well as several 17th-century houses which give the village a great deal of charm.
As you stroll along the little lanes, you can admire the unusual "cabarottes", covered passages which span the shady, winding streets.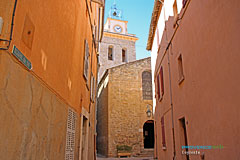 Don't miss the Romanesque fountain, in front of which there is a heavy stone trough - formerly the church font.
The church dates from the Middle Ages and is listed as a historic monument. It is fortified and in the choir there is a lovely copy of the Raphael Transfiguration.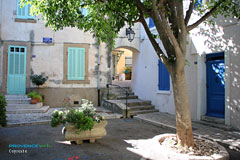 Finally, don't forget that Ceyreste is very close to the sea and the famous calanques (deep narrow creeks) of Cassis as well as the beaches of Saint Cyr and Bandol.






What to see:
Fortified mediaeval church.
Little streets and covered lanes.


Leisure activities:
Market on Friday mornings (Place de la Mairie).
Walking. Riding centre. Tennis. Summer events
1st weekend in February:
Festival of Saint Blaise (street festival, cavalcades, cart processions...).


Accommodation:

Holiday rentals.
Campsite.


Neighbouring towns and villages:
La Ciotat (7 km), Saint Cyr (11 km), Cassis (13 km) and Bandol (18 km).