'; //-->
Coudoux
The Bouches du Rhone Departement - Population : 3,617 inh.



18 km west of Aix en Provence and 22 km south of Salon de Provence on the A7 or N538.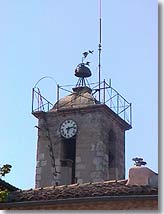 This pretty village is situated between the Eguille range and the River Arc, not far from the motorway junction of the A8 and the A7. Coudoux boasts some lovely old cottages.
Some of the stone facades are covered in lush greenery, giving the village real charm.


All in all, it is a pleasant village, in spite of the housing estates on the outskirts.
Don't miss the festival of Saint Vincent at the end of January, when Saint Vincent, patron saint of wine growers, is celebrated. The festival begins with a procession by the Confrérie des Echansons du Roy René (King René's Cupbearers Brotherhood), accompanied by a traditional music group.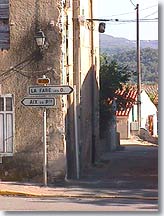 Lots of olive oil producers and wine growers from the slopes of Aix (Coteaux d'Aix) take part in this festival and visitors have the chance to enjoy free tastings, as well as dancing and other events on the theme of vines and olive trees.







What to see:
Parish church.
Olive oil co-operative (from 11th November to 31st December).


Leisure activities:
Market on Tuesday mornings.
Tennis. Boules.


Accommodation:

Vacation rentals.


Neighbouring towns and villages:
Velaux (5 km), Ventabren (6 km), La Fare les Oliviers (6 km) and Lancon de Provence (14 km).