'; //-->
Peyrolles en Provence
The Bouches du Rhone Departement - Population : 5,004 inh.



On the RN96 between Aix en Provence (21km) and Manosque (36km).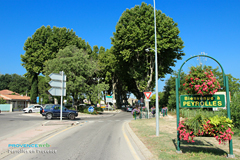 Situated on the border of the Vaucluse and along the Durance River, Peyrolles en Provence enjoys a privileged position on the communication route linking Haute Provence to the Provence du Pays d'Aix.
From its rocky position, the village dominates the river-plain which has been fought-over for centuries.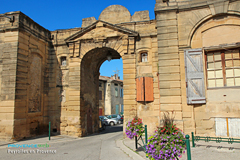 While visiting the village, you will discover that Peyrolles is lucky enough to possess a beautiful chateau which today houses the town-hall: the Chateau du Roi Rene.
You can also discover the natural and historic heritage of the commune thanks to the "sentier de decouverte du Loubatas" created by the "Permanent Center of Initiation to the Provencal Forest".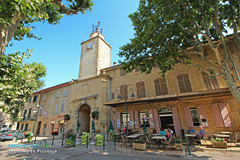 This walking track, originally sign-posted for 4.5 km crosses the most lush forest of the Department which will delight both young and old...
Maps, compasses, educational booklets, and catalogues are on the agenda!






What to see:
Saint-Pierre church, Roman nave.
12th century Chapelle Notre Dame d'Astors.
Oratories, fountains, belfry.
Abeou waterfall.


Leisure activities:
Hiking: Loubatas Discovery trail.
Swimming. Boulodrome. Tennis. Fishing.
Rally and exhibition of antique cars, end of July.
Flea market, May 1 and August 15.
"Nuits Theatrales de l'Emperi" in July.


Accommodation:

Hotel.
Bed and breakfast.
Holiday rentals - Gites.



Neighbouring towns and villages:
Jouques (6 km), Meyrargues (6 km), St Paul les Durance (13 km) and Pertuis (14 km).