Chaudon-Norante
Departement of the Alpes de Haute Provence - Pop.: 150 inh.



From Grasse take N85, or from Nice take the N 202, Norante is 7 km after Barrême.For Chaudon, take the D 20 for 5 km.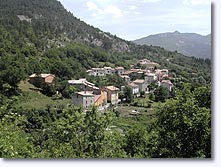 If you think Norante is a peaceful village, situated above the Route Napoléon (N 85), at the end of a large meadow where a few horses graze, what about Chaudon, a minuscule perched hamlet that you have to travel right to the end of a tiny road to reach? ?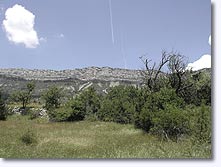 Scattered at the foot of a formidable craggy cliff, the few houses that make up Chaudon are completely off the beaten tourist track. If you want total peace and quiet, you will find perfect happiness by renovating an old barn buried under the high grasses of the meadow!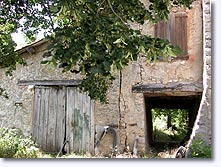 A chapel standing out on its own on a promontory, a path whose steps climb up between three or four houses with Roman tile roofs, a cherry tree and a patch of lavender, a tractor loaded with hay bales ... that's Chaudon, where one is almost surprised to see that there is electricity and even a few television aerials!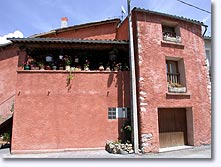 In comparison, Norante is a "big" village, with its main street lined with houses where many of the shutters have recently been repainted green or mauve, itslittle fountain-cum-washhouse surrounded with flowers, its stone chapel with a wall-belfry built in the 19th century, several covered passageways where wood is stacked up for winter, its gardens shaded by pine trees or drowning in Virginia creeper, its immense brand new pétanque pitch, its little "place de la mairie", where pride of place is given to a long stone table, under a venerable plane tree. Perhaps you will be invited to take your seat for a feast worth of Asterix !



What to see:
Church. Chapel. Ask to see the results of the archaeological digs,because apparently the finds on this site includea bronze statuette, two copper medallions,a portable millstone and a Celtic axe.


Leisure activities:
Hiking starting from Chaudon (footpath to Barrême or Digne).
Pétanque and table-tennis at Norante.


Accommodation:
Gite at Norante.


Neighbouring towns and villages:
Senez (5 km), Barrême (7 km), St-Jacques (10km), Chateauredon (11km) et St André les Alpes (13 km).