'; //-->
Clumanc
Alpes de Haute Provence Departement - Population : 198 inh.



From Digne les Bains take the N85 as far as Barreme, then towards Saint Andre les Alpes for 2 km (N202) and take the D19 on the left for 8 km and finally the D319 on the left.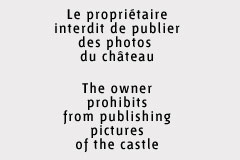 Clumanc is not a real village, just a few scattered farms, in the heart of a lovely peaceful valley, a pastoral setting with some remaining agricultural activity.
The river Asse flows there between two rows of poplar trees, through a meadow dotted with some hay barns and a few galloping horses.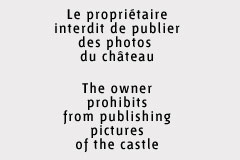 Clumanc does however possess an old château, half in ruins, royally perched on high, at the end of a tiny road that climbs up the side of a hill.
The nearby information panel explains that it is Château des Périer, a perfect example of the small "châteaux de plaisance" (sort of hunting lodge), erected in Haute Provence at the beginning of the 17th century.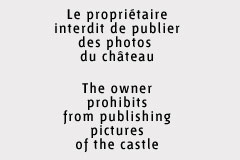 Recognisable by its 4 square towers, perched on the medieval mound of Clumanc, endowed with mullion windows and 4 rows of eaves, in a Renaissance style.
It was probably built after 1616, when the Périer family succeeded the Oraisons, as Lords of the valley of Clumanc".
Today the château still looks good. Its 4 towers are still standing, partly restored, but it is privately owned.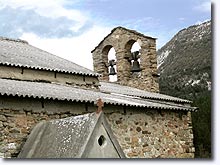 However you can still admire the view of the valley from the terrace of the château!
Very close by, the small Notre-Dame church dating from the 13th century: even if it does not look very special, inside you will be able to admire sculpted columns from the Carolingian period (10th century).






What to see:
Notre-Dame church (with 13th century foundations).
Saint Honnorat church (14th century).


Leisure activities:
Hiking. Horse riding.
Fishing.


Accommodation:

Rural gites (in the Asse valley).


Neighbouring towns and villages:
Saint Lions (7 km), Tartonne (8 km) and Barrême (8 km).