La Martre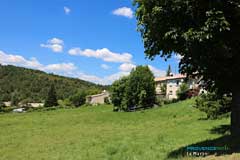 Situated in the Haut-Var at 997m. altitude, this peaceful village is surrounded by mountains, woods and prairies.
While strolling in the small streets of Martre bordered by its high village houses, you will discover the parish church (to visit it take the keys at the town hall opposite).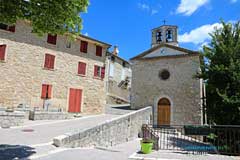 The village does not really have a rich historical heritage to visit, but that is not a problem, its wealth is elsewhere ... it is in its nature, this superb unspoiled and preserved nature.
You can take many walks on marked trails that will enchant you. Remember that you are a stone's throw from the
Gorges du Verdon
and the scenery here is magnificent..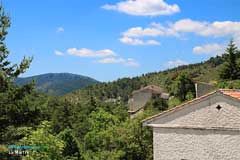 La Martre comes alive in summer and sees the children of the Logis du Pins colony passing by or the customers of the Chateau de Taulane transformed into luxury golf-hostel.
Hikers also cross the territory of La Martre to reach the
Verdon gorges
a few km higher..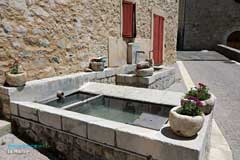 In the fall, you will come across mushroom pickers as well as wild boar hunters and perhaps some fishermen for the banks of the Artuby which is not far away.
La Martre is a very small village, far from the stress and pollution of the cities. Here you will not be bothered by any agitation. Here everything is calm, tranquil and peaceful.
What to see
The parish church.
Chapel St. Blaise (1620 - no visits)
Leisure activities
18 holes golf course.
Hiking
Accomodations
1 Golf-Hotel ****