La Javie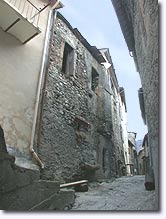 The village of La Javie is located on the side of a beautiful road that runs through the wide Bléone valley, on a peaceful site at the confluence of the Arigeol and Bléone rivers.
It is surrounded by beautiful green meadows filled with apple trees, and overlooked by a modest chapel with a Romanesque appearance perched on a rock.
La Javie has a few old, picturesque, stairway-like streets, and a few beautiful grey stone houses.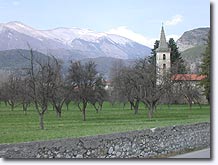 The village is situated on the
Haute Provence geological reserve
, an open-air museum covering 14,500 square kilometres, where rocks and fossils unfold 300 million years of history for us. Lovers of (very !) old stones will be in seventh heaven!
The most curious will set off on the trail of the powerful Saint-Victor abbey in the neighbouring hamlets of Chandol and Cluchier.
Leisure activities
Hiking.
Accomodations
Hotel
Campsite.