Montsalier
Departement of the Alpes de Haute Provence - Pop.: 100 inh.



Via the D5 linking Banon and Simiane.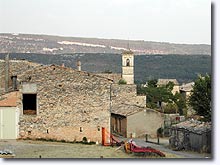 Montsalier is a beautiful village situated on "la route de la lavande" between Banon (famous for its packaged goats cheese) and Simiane (a superb village classified amongst France's "cités et villages de caractère").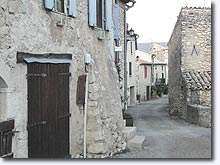 The village is at the foot of a forest-clad hill, surrounded by fields of lavender and farmland.

You can happlily stroll around the narrow streets of Montsalier where the houses have harmoniously faded to various shades of ochre.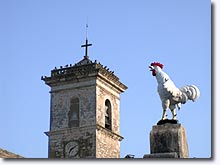 Some ancient dovecotes are attached to the houses, lending much charm to the village.

Visitors can also walk to the village next to Montsalier, known as "Vieux Montsalier", which was deserted during World War 1.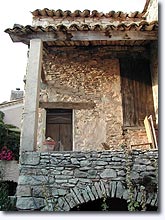 This site is on a ridge surrounded by the magnificent countryside of the "plateau d'Albion".


You will also discover the ruins of houses, a restored Roman church and several windmills.






What to see:
Ruins of Vieux Montsalier.
Windmills along the Lauzo riverbanks.
Jacons hamlet.


Leisure activities:
Hiking. mountain-biking.


Accommodation:
Bed and breakfast.
Holiday rentals.


Neighbouring towns and villages:
Banon (5km), Simiane la Rotonde (7km).