Noyers sur Jabron
Departement of the Alpes de Haute Provence - Pop.: 400 inh.



From Sisteron take the D946 for 11km.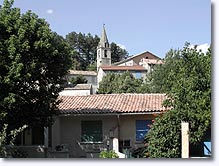 Noyers sur Jabron is a one-street village without any real charm, apart from the Romanesque bell tower and a few farmhouses with beautiful stonework tucked away in the hills, but all the same is does have everything a real village needs: its school-cum-"mairie"-cum-post office-cum-war memorial and its "bar central"!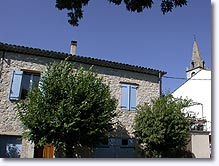 True, Noyers is on the edge of the road but don't worry about the noise: there's little traffic around here, the atmosphere is peaceful, and nature is superb.

Noyers sur Jabron has a hidden treasure, that you must seek out at the end of a long path leading up to the old village, abandoned decades ago: it is Notre Dame de Bethleem, one of the tallest churches in haute Provence (32 metres high!).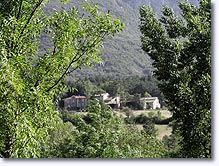 It was built in the 12th century, was attached to the Ganagobie Monastery and has been listed as a historical monument since... 1913.

Don't give up on the way, the reward awaits at the end of the lane!





What to see:
Notre-dame de la Bethleem church (12th century, dedicated to Saint Bevons who freed Provence from the Saracens).


Leisure activities:
Hiking. Fishing.
Bicycle touring.
Horse riding.


Accommodation:
Bed and breakfast.
Holiday rentals. Gites.


Neighbouring towns and villages:
Bevons (6 km), Valbelle (7 km) and Saint Vincent sur Jabron (8 km).