Valernes
From Sisteron, take the D951 for 8.5 km.
Population: 250 inhabitants - Altitude : 527 m.
Discover the small village of Valernes in the Alpes de Haute Provence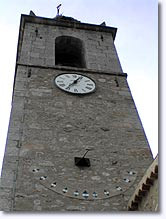 Valernes is a typical Provençal village perched on the side of a hill and overlooking the wide Sasse valley: it has a square planted with plane trees and its green bench looking out onto the valley, a fountain and a covered wash house.
The setting is beautiful, peaceful and natural with plum trees, poplars and lime trees offering shade to a few scattered houses.
Some of the latter have beautiful, tastefully restored stonework and small gardens perfumed by tufts of lavender.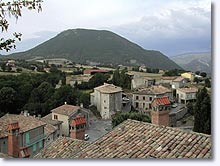 There are one or two farms still in activity here, some old farming tools rusting in a meadow, a street with steps leading to the church,from where there is a superb panoramic view of the Roman tiled roofs and of the beautiful Provencal countryside...
You can go on outings on foot or by bike, hike in the mountains, swim in the man-made lake or in the torrents, go gliding, or simply settle for a barbecue, siesta and a game of pétanque...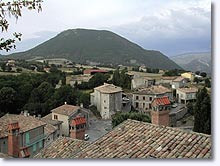 Valernes is a haven of peace for anyone looking to wind down! Do not leave Valernes without a small tasty or fragrant souvenir, for example : lavandin oil, lavender flavoured honey or black nougat crafted by Jacqueline, the local beekeeper!
What to see
Restored fortifications.
Leisure activities
Mountain biking. Hiking. Swimming.
Aerial sports. Pétanque.
Accomodations
Gite. Holiday rentals.