Entrevennes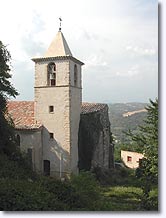 Prepare to discover a masterpiece: you are entering Entrevennes !
The little road that climbs up through the pine trees and fragrant scrubland is delightful.
The view of the village you enjoy at a bend in the road is magnificent.
The position of Entrevennes, built in a circle on its promontory, is exceptional.
The collection of rusty agricultural implements on display at the entrance to the village is picturesque.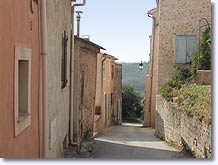 It's a typical Provençal village, with its little square, pétanque players and café with terrace, its dog sleeping on the doorstep of an old stone house with lavender blue shutters, its lopsided side streets that climb up and down, it shady gardens with fig trees and virginia creepers, etc.
But Entrevennes is much more than that. It's also a lively village, most of which is beautifully restored and maintained, inhabited by young and old, all very much in touch with their roots.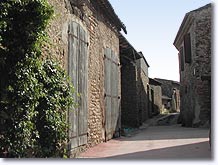 If you are lucky enough to meet the village historian, Robert Maestracci, who lives in a superb house built during the reign of Louis XIII, let him tell you about the history of Entrevennes, which was once a very important village in
Provence
...
about its château built in the Middle Ages, restored in the 17th century, and now a private residence, perched at the top of the village, whose round towers can be glimpsed through the luxuriant vegetation.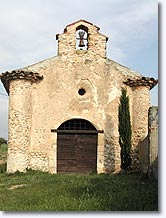 Robert Maestracci knows all about Entrevennes. In fact he has written a book about it, the result of 28 years' work, entitled "
Géographie secrète de la Provence
", to be found in bookshops in
Manosque
!
How wonderful to live in Entrevennes! It is such a beautifully located (and restored) village with a panoramic view, invigorating air, a rich history and charming inhabitants.
What to see
Church of Notre dame de Saint Martin
(11th century apse, 17th century belltower).
Leisure activities
Walks. Fishing.
Petanque.
Accomodations
Holiday rentals (with garden and barbecue).