Mison
Departement of the Alpes de Haute Provence - Pop.: 1.000 inh.



13km North of Sisteron via the E712-N85.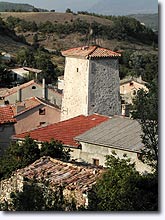 Don't mix up Mison and Mison-les Armands, a clean, modern roadside village, with plenty of flowers.

It has a square for the pétanque players, two quiet streets, a covered wash-house and a welcoming restaurant terrace..

Although Mison-les Armands is pleasant and has all the shops you need, Mison is something else altogether, an ancient village overlooked by the ruins of its imposing château. Mison is quite simply a gem!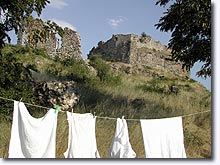 When you park in its large grassy car park, you are at the foot of impressive ruins, high inaccessible ramparts built into the rock, which were once the home of one of the most powerful families in the Buëch region, stretching between Haute Provence and the foothills of the Alps.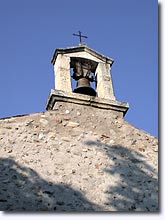 A path enables you to walk around these walls, which is an absolute must, and from there you will have an unforgettable view of the village of Mison, surrounded by towering cypress trees, and of the broad valley of the Durance river, with a bluish tint due to the distance. Seen from above, Mison is harmony itself.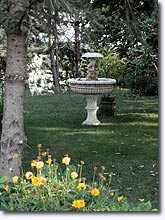 Seen from below too: you're bound to fall for this beautiful and intimate village, its belfry, a medieval stone tower which is entered via a vaulted passageway, cobbled streets, extremely low houses, sometimes with a gothic window incorporating columns, or an ancient doorway with an 18th century lintel, a square with its wash-house and fountain built from dressed stones round as pebbles, old signs for blacksmiths and mattress makers...

An enchanting medieval atmosphere reigns at Mison, and the splendour of the typically Provençal surrounding natural environment is equally impressive.




What to see:
Ruins of the château.
The belfry, the Berral oven.
The chapelof Saint-Roch and the church (14th century).


Leisure activities:
Waymarked hiking paths.


Accommodation:
Bed and breakfast.
Holiday rentals.


Neighbouring towns and villages:
Laragne-Montéglin (7km), Sisteron (13 km).