Ongles
Population : 300 inhabitants.
Discover the small village of Ongles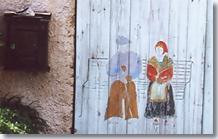 Ongles is a small, sprawling village at the foot of the "Montagne de Lure".
It is unusual as it is comprised of 8 separate hamlets: les Granges, les Valettes, les Verdets, le Rocher d'Ongles, les Rouvières, Saint-Sargues, Fontaine and les Ganas.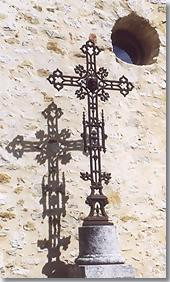 Some isolated farms are scattered around the beautiful countryside surrounding the settlements.
While walking in Ongles, you will discover the village square and 17th century restored chateau, complete with beautiful gargoyles.
The pretty tiles of the church bell-tower can be seen nearby.
You can then climb up to Vière, the primitive site of the medieval village of Ongles.
On the way up you will pass the 14th century communal washing area before discovering the village ruins and a Roman church.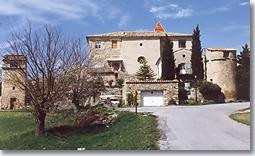 Outside the village, don't miss the Rocher d'Ongles hamlet above the Laye valley.
Litterally perched on a rock, it's a picturesque and surprising sight !
What to see
17th century village church.
"Chapelle Notre Dame d'Ongles".
Ruins of Vière: site of the primitive village.
Rocher d'Ongles.
Leisure activities
Hiking.
Agricultural fair during August.
Accomodations
Self-catering rural holiday accommodation (gîtes).
Restaurant. Local bar.