Lardiers
Population : 150 inhabitants
The small village of Lardiers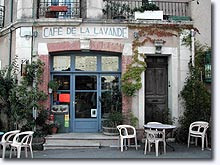 The small village of Lardiers is peacefully situated at the foot of the Lure mountain. Bordered by a charming wooded valley, you will discover superb countryside.
Lardiers has preserved its authentic character and possesses some beautiful old houses.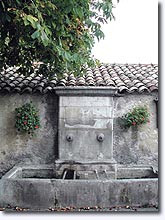 At the village entrance, you can refresh yourself with the crystal-clear water flowing in the pretty neo-classical fountain, next to the communal washing area.
While walking in the narrow village streets, you will pass in front of the Ste. Anne Roman church and its 12th century classified door-way.
You can also admire the nearby 12th century chateau (privately owned), which was formerly an ancient leper hospital.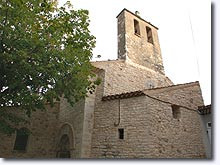 From the village, you have a magnificent view of the wonderful countryside surrounding Lardiers and some long walks will help you appreciate the delicate fragrance of the lavender and aromatic plants.
Don't miss the three giant sequoia trees that you can see in the distance, or the Gallo-Roman site "du Chastellard" which is being restored to the west of the village.
Leisure activities
Hiking. Mountain biking.
Pony rides.
Accomodations
Self-catering holiday accommodation (gite).
Rural camp site.