Saint Etienne les Orgues
Population ; 1,000 inhabitants
Discover the village of Saint Etienne les Orgues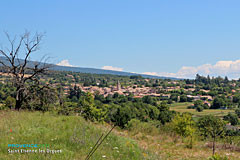 Situated at the foot of the Lure mountain, on the Lavender road, Saint Etienne les Orgues has a privileged environment where the quality of the air, the climate and the light are exceptional.
The village is surrounded by superb forests, scrubland and fields of aromatic plants.
You can best soak up this wonderful atmosphere on foot, or on mountain bikes... whatever you choose, two sites are impossible to miss: the Lure abbey and th Lure mountain.
Bordered by cedar trees, a picturesque narrow path (10km) will lead you to the 12th century Lure abbey and its restful park shaded by beech trees and 100-year-old lime trees.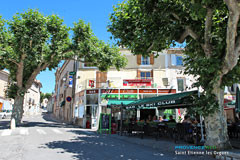 The Lure mountain is accessible once the snow has melted in March and a road leads to the Lure ski station.
From a height of 1.826m, a panoramic view of the entire valley and the Alpes can be seen.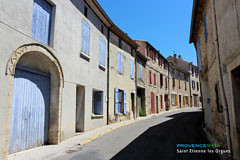 You can happily stroll through the narrow village streets and in the old district you will see 15th century façades, beautifully worked doors and old stone market stalls.
Whether it's summer or winter, numerous sporting or cultrual activities are possible: festivals, exhibitions, guided walks, star gazing, visits to herb shops.
What to see
Saint Etienne roman church.
12th century Lure abbey.
Leisure activities
Hiking, horse-riding, mountain biking.
Archery, tennis, gliding, climbing and fishing.
Ski-ing at the Lure station (6 ski tows).
Cultural events, arts and crafts shows.
Hotels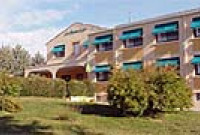 A Warm welcome in the heart of the High Provence
30 confortable guest rooms
Restaurant - Swimming pool - Lounge - Large terrace
Accomodations
Hotel
Bed and breakfast.
Holiday rentals.
Campsite.