Redortiers Le Contadour
From Banon, take the D950 road (in direction of Revest du Bion), then take the D5 road on the right.
Population : 70 inhabitants
Discover the village of Redortiers le Contadour.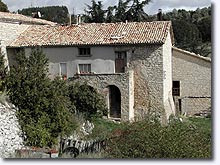 At the extreme north of the Forcalquier region, the charming village of Redortiers le Contadour is situated in the middle of the wild, majestic countryside that inspired the famous writer, Jean Giono.
Numerous delightful promenades can be taken here and whatever path you choose to follow, you will be enchanted by the beauty of the place.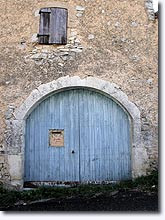 For example, you can walk towards the original village of Redortiers, which was inhabited until the 14th century.
The trail offers a splendid view of the "Monts de Vaucluse" and "Mont Ventoux" (1909 metres).
Ancient ruins complete with a Roman-era keep and a well-preserved door-way can be seen (access to the site is via a track 300 metres to the right of the village entrance).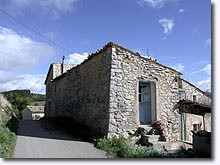 By continuing on the road to Redortiers until "Tinette", you will arrive at the "plateau des Fraches".
You will come across ancient shepherd huts and shelters in dried stone, known as "bories", proof of the ingenuity and resourcefulness of the shepherds.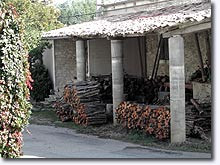 Redortiers was originally the village where the flocks of sheep were counted before the "transhumance" or annual migration down to the plains.
Sheep farming continues today in the vast pastures surrounding the village.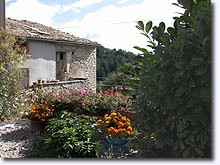 From the "crêtes de la Faye", at the summit of the Larran, you will have a brilliant view of the Jabron valley, the "Dauphiné" and the "massif de l'Oisans"...
the fabulous natural environment will transport you far from the stresses and strains of daily life...
What to see
Original village site.
Windmill.
Bories. Ancient shepherd huts and shelters in dried stone.
Chapel (1650).
Leisure activities
Hiking (crêtes de la Faye, at the summit of Larran, with superb views over the Jabron valley, the Dauphiné and the Oisans massif).
Accomodations
Rural gites