La Rochegiron
Departement of the Alpes de Haute Provence - Pop.: 100 inh.



26 km from Forcalquier, via the D950.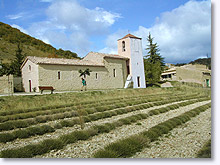 La Rochegiron is both a Provencal and a mountain village located right at the foot of the Lure Mountain between Banon and Saumane.

The road that runs through the village will take you to the beginning of the valley leading to the crests of the mountain.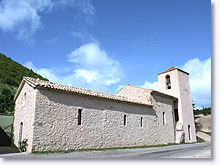 On this crest and well worth the visit is the strategically located Vière former defence site.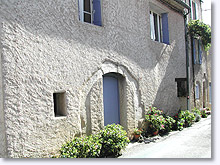 On site you will see a few ruins and a 12th and 16th century church in the process of restoration.

In addition the walk is pleasant and the view is amazing.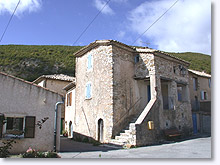 Along the Rochegiron road, you will successively go through the hamlets of Saint-Pancrace and Jonquet, with a few houses here and there, and always superb landscapes!







What to see:
Jonquet church.
The Vière site.


Leisure activities:
Hiking. Horseback riding. Mountain biking.


Accommodation:
Bed and breakfast.
Holiday rentals.


Neighbouring towns and villages:
L'Hospitalet (4km), Saumane (5km), Banon (5km), Lardiers (14km).