'; //-->
Revest du Bion
Departement of the Alpes de Haute Provence - Pop.: 500 inh.



From Banon, take the direction of Sault via the D950.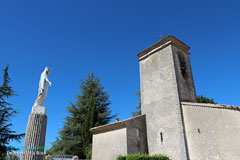 On the border of the departments of the Vaucluse and the Alpes de Haute Provence, Revest du Bion is a small, tranquil village between the "plateau d'Albion" and the "Montagne de Lure".

Surrounded by a large forest of white oaks, pines, beech trees and fields of lavender, the village is far from the main highways and beneath one of the clearest skies in the country.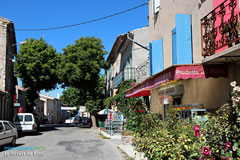 Visitors will particularly appreciate the shady squares scattered around the village, under the lime and chestnut trees.

Here you can find half the village as young and old alike gather in the shade to chat or read quietly, knit, play boules or watch the children on their bikes or on the swings.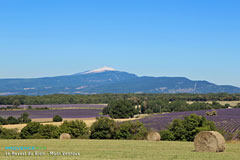 A magnificent view of Mont Ventoux and the Monts d'Albion can be seen.

Sign-posted walking tracks leaving from the village will help you discover the beauty of the place, whether you set off for a gentle stroll or a serious hike...




What to see:
Church built in the 11th century and restored in the 15th century.
18th century "Château de Miravail" (private property).


Leisure activities:
Hiking, (sign-posted trails).
Horse-riding.
Games area. Petanque.


Accommodation:
Bed and breakfast.
Holiday rentals.
Campsite.
Restaurant. "Bistrot de Pays".


Neighbouring towns and villages:
Saint-Trinit (9km), Redortiers (10km), Banon (13km), Sault (14km).