La Rochette
Departement of the Alpes de Haute Provence - Pop.: 80 inh.



From Entrevaux, take the D911 for 28 km.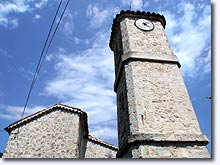 The village of La Rochette is located on the border between the Alpes de Haute Provence and the Alpes Maritimes, perched around the ruins of its feudal château, as if embedded into the rock, hence its name.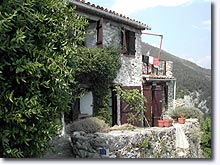 It is surrounded by wooded hills such as the Pic de Salomon, and overlooks a plain.

La Rochette remains above all a farming village: there are seven farmers there, mainly sheep breeders and small-scale vegetable producers (potatoes, etc.).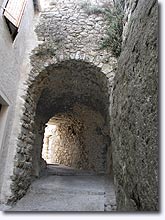 But - surprise - if you take the steps going down, you will take a trip back in time, first admiring the Roman tiled roofs flecked with moss, with their shades of rose and grey, then several covered passageways cut into the rock, many beautiful stonework houses, low doorways and old lintels (1810!), a campanile tower with its bronze bell.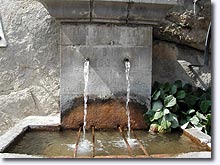 The further down you go, the more beautiful are the houses, restored to perfection, with their shutters and balconies in dark wood, their small gardens shaded by Virginia creeper or fig trees, and all of them enjoying a breathtaking view - though somewhat awesome - of the peaceful green valley.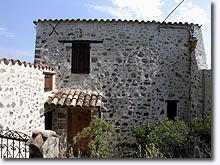 How tempting it is to buy one of these old abandoned barns, for its magnificent grey stonework... for the pure air here and untouched nature...

for the location up on high, like a viewing point, and the impression of safety it gives !





What to see:
Old fountain (1856). Saint-Martin chapel.
Saint-Saturnin chapel (erected circa 1022 by the monks of Lérins Abbey).
Notre Dame des Parans church (13th century).


Leisure activities:
Hiking (paths leading to St Pierre and Colongues).


Accommodation:
Rural gites.
Holiday rentals.


Neighbouring towns and villages:
Saint Pierre (3 km).