L'Hospitalet
Departement of the Alpes de Haute Provence - Pop.: 100 inh.



A 51 exit La Brillanne, RN 100 until Forcalquier, then take the D12.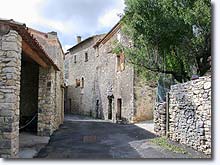 L'Hospitalet is located in the Forcalquier area, south of the Lure mountain. It is harmony epitomised, with dry-stone farms and sheep barns, typical of this region.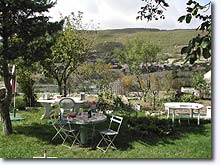 L'Hospitalet enjoys a clear view of the fields of lavender and the gentle Provencal hills fragrant with the odour of log fires.

It will enchant you with its clean, tarmac surfaced, narrow streets, its low dry-stone walls sheltering magnificent gardens flourishing with succulents, hollyhock, firs and cypress trees, its impressive church with its square bell tower, its vaulted passages, etc.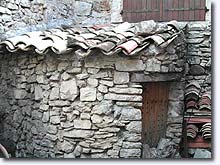 Not forgetting its old farms each one more perfectly restored than the last, and apparently much appreciated by the North Europeans.

The village was founded by the order of the Saint-Jean-de-Jérusalem hospitallers around 1200, to which it owes it name.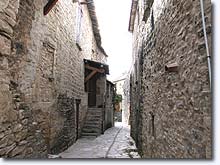 L'Hospitalet was for a long time a seigneury (fief of the Simianes), before becoming this fashionable and peaceful village, a paradise for lovers of the authentic Provence, who succumb to the heady fragrance of flowering lavender from mid-June onwards.

L'Hospitalet, a model village bordering on perfection!




What to see:
Saint Jean-Baptiste church (nave dating from 13th century).
Narrow streets, vaulted passages, and old houses.
Beautiful dry-stone sheep barns, in the mountains.
Ruins of Girons village.


Leisure activities:
Walking (waymarked paths) starting point for the Lure mountain, for example,
for the Font-Garciné spring, Saint-Vincent pass, the summit of Narreteau (1,486 m) or of Contras.
Festival of Saint-Jean (boules competition).


Accommodation:
Gite.
Farm campsite.


Neighbouring towns and villages:
Saumane (2km), Lardiers (4km), Banon (9km) and Saint Etienne les Orgues (16km).