Mallefougasse Auges
Population : 200 inhabitants
Discover the small village of Mallefougasse-Augès
Between the Forcalquier region and Sisteron, Mallefougasse is a pleasant village situated at the foot of the Lure mountain, surrounded by superb countryside.
From the road, before you get to the village, you can see the "Pénitents des Mées" (narrow rocks which rise up more than 100 metres high behind the settlement of Les Mées).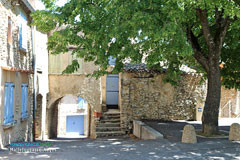 On arriving in the narrow streets of Mallefougasse, you can calmly wander around... you will come across the 17th century church with its square Roman bell-tower and columns (classified as an historic monument).
By climbing to the top of the village, you will see the Consonoves chateau that dates back to the 17th and 18th century (no visits).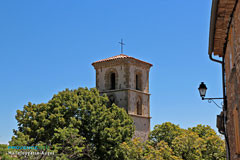 Some delightful promenades can be taken around the village, in particular the picturesque Grand Vallat road that takes you to the Saint-Donat chapel.
Turning south, you can walk until the Augès chapel which has a splendid view of the Durance valley, while in the north, the Lure mountain is unmistakeable...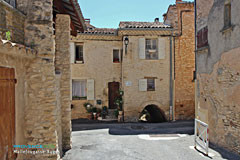 For those who enjoy excitement, the Château-Arnoux/Saint Auban aerodrome can be found nearby.
The world hang-gliding championships were held here in 1997 and a top-level training centre operates from the aeroclub.
What to see
7th century "Eglise Saint-Jean Baptiste".
"Chapelle Saint Donat" and "chapelle d'Augès".
Leisure activities
Hiking, mountain biking.
Accomodations
Bistrot de Pays (Local bar).
Rural campsite.