'; //-->
La Fare les Oliviers
The Bouches du Rhone Departement - Population : 8,180 inh.



23 km west of Aix en Provence and 15 km south of Salon de Provence.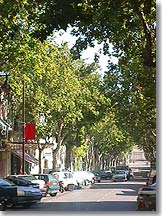 The village of La Fare les Oliviers is situated between Aix en Provence and Salon de Provence. As its name suggests, the village's history has close links with olive cultivation.
There is an olive oil co-operative, a mill which has been modernised and soon there will be a centre dedicated exclusively to the olive (currently still in the planning stages). Don't miss the olive and wine festival which takes place in the second weekend of October.
When you get to the village you will find a lively little town bisected by the D10 which is lined with little shops interspersed with terrace cafés.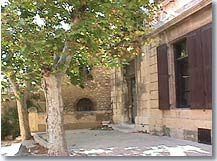 At the top of the village is the Castellas, the ruin of La Fare's castrum - the origins of the village.
Back in the Middle Ages, from the top of its isolated rock, detached from the Eguilles chain, this château watched over the Arc valley and warded off invasions by barbarians, conquerors, Ligurians and other undesirables...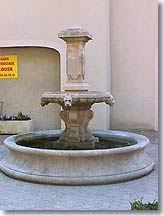 You can visit the Pavillon de Forbin which was built on the plain in 1670 by the Forbin family. It is surrounded by a beautiful landscaped park (don't miss the box garden in the northern part).
In spite of several alterations, this 17th-century pavilion has largely preserved its 17th-century Provencal architectural characteristics.
Finally, don't forget that La Fare les Oliviers is not far from the Alpilles, the Luberon and the motorway, so it is a good base from which to visit places all over Provence.






What to see:
Pavillon de Forbin.
Olive oil co-operative.


Leisure activities:
Market on Saturday mornings (Cours Gallanda).
Walking and mountain biking. Summer events.


Accommodation:

Holiday rentals.


Neighbouring towns and villages:
Coudoux (6 km), Lancon de Provence (8 km), Velaux ( 8km) and Rognac (9 km).