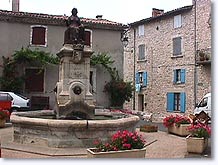 Situated on the border of a great wooded plateau, blooming with lavender, Sault is a very appealing

health resort perched at 776m, alt. Here is nature in its true glory!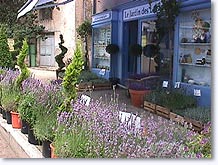 Sault is one of the main stops on the Lavender Tour (organised for visiting distilleries, lavender fields and summer lavender festivals).

The biggest festival is the 15th of August where games, competitions, or any activities that have to do with lavender, are held. Street folk groups and flowering hitches. There is also a sales exhibition of all the local products.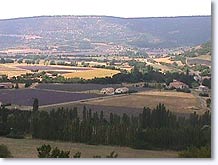 All around the city lie immense blue fields alternating with fields of wheat for as far as you can see - superb!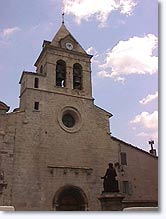 Activities here vary greatly from tasting the local products (nougat, macaroons, and lavender honey) to climbing Mont Ventoux!.

Riding trails have been set up for horsemen while caves and sinkholes are aplenty for avid speleologists.