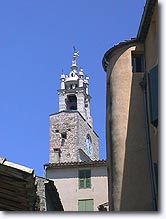 Cucuron is a splendid village in the heart of the Luberon regional Nature Park, set right at the foot of the Luberon mountain.

You can admire the fabulous vegetation abundant in color and fragrances, and as you turn the corner, the panorama is revealed in front of you. There is Bosco's country at your feet, in the horizon the Montagnes St. Victoire so dear to Cézanne, the Alpilles of Daudet and as far as you can see are the Alpes de Provence of Giono !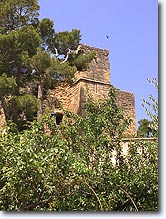 The village is lively and busy all year round, Cucuron is not one of those Luberon villages that only wakes up in the summer tourist months.

Here there are more than 200 farms producing cherries, melons, olives, and the Côtes du Luberon wines.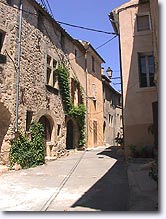 Besides work there is plenty of fun! The activities program is ctaock full of exciting possibilities : chambre music, opera, theater exhibitions, and various celebrations all in a warm and friendly atmosphere.