Piolenc
8 km north of Orange on the N7.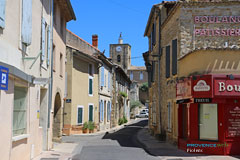 You'll arrive at Piolenc via national highway N7 which goes through the village. The village shops are on this road.
The village is encircled by a road and is easy to explore. Park you car to take a short walk through the streets leading to the church.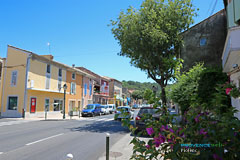 The church of St. Pierre with its bell tower is perched on a promontory and crowned by the village clock.
A long stone stairway leads up to the church door, and is the ideal place for visitors to take a photograph.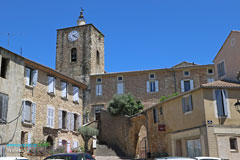 Piolenc produces very large quantities of garlic, and every year at the same period, the village holds a garlic festival. For a week the whole village takes part. Shop windows are decorated and garlic seller's stalls are set up everywhere.
All sorts of effigies are created of this bulbous plant. The high point is the preparation of a giant "
aïoli
" (meal with garlic mayonnaise), to which everybody is invited. There's a great atmosphere!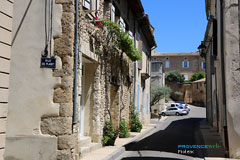 1 km south of the village is a strange chateau hidden away, belonging to a famous family : the Gruss family, founders of the
Gruss Circus
.
Activities are organised all year round, such as courses and lessons in acrobatics, animal training and artistic horse-riding.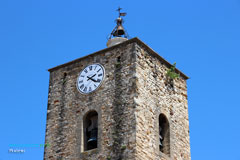 From mid-April to mid-September, from Tuesday to Sunday, the Gruss family organises visits and events in the grounds and chateau, lasting all day.
From a visit to the museum installed in a section of the chateau, to an encounter with the circus horses that have made Gruss so famous, not forgetting the old-time circus show, you'll be constantly amazed and the day will seem to go by far too quickly !
What to see
Romanesque Church of Saint-Pierre.
Leisure activities
Walking. Mountain-biking. Horse riding.
Summer events. Arts and crafts.
Bed and breakfast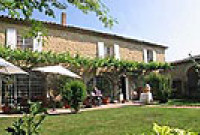 Bed & breakfast - 5 guest rooms in a charming renovated house
Swimming pool - Landscaped garden
Holiday rentals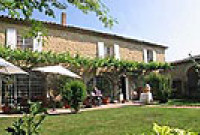 2 holiday cottages for 2 and 3 people, one is air-conditioned with a jacuzzi spa on its private terrace. Pool and garden access. Meals by reservation. Breakfast available with supplement.