Villelaure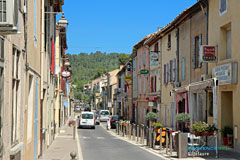 Villelaure is a small rural settlement peacefully situated on the banks of the Durance in the
Parc Naturel Régional du Luberon
.
The village is surrounded by superb countryside and vast cultivated fields.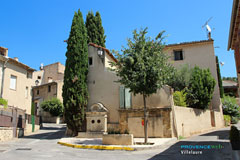 Villelaure is essentially an agricultural town. A variety of different crops are grown in this area where the vegetables and fruit are gently ripened by the Mediterranean sun.
From April onwards the delicate asparagus is a speciality of the region, while in summer the crisp, sweet melons are impossible to beat!
In the village, you will see the remains of the "
Chateau de Tresemines
", which has witnessed Villelaure's turbulent past.
After having passed through the hands of several "seigneurs" or feudal lords, the village itself was founded in 1512 with a population of 19 inhabitants.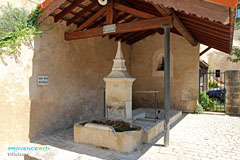 In 1582, Villelaure was re-born a second time. After numerous misfortunes and wide-spread destruction, peace was re-established in the village and the hard-working population was able to survive thanks to agriculture.
Today, Villelaure is a peaceful place, where nothing seems to disturb the tranquil atmosphere...
Leisure activities
Hiking and mountain biking.
Tennis. Horse-riding. Petanque.
Holiday rentals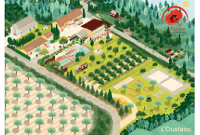 10 holiday rentals for 2 to 10 persons in a 20ha Estate - Swimming pool, heated swimming spa, jacuzzi, hammam - Kids games, tennis court, vtt - Groups and large family welcome - Pets allowed