Monteux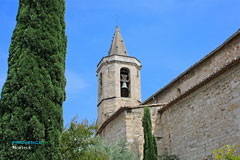 Monteux is a large village which spreads across the fertile plain surrounding
Carpentras
.
The centre of the old village of Monteux is concentrated inside its 14th century fortified ramparts.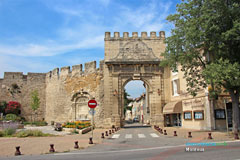 You'll enter the village through the Neuve gate or the Avignon gate which are all that remain of its ramparts. Then you can ramble through the streets and alleyways of the ancient village.
The Neuve gate is listed as a historic monument. In the 14th century it was used by members of the parish council who dispensed justice.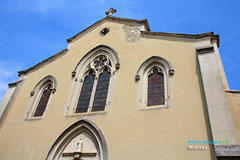 Close by, you will see the Gothic church of Notre Dame de Nazareth. It underwent restoration recently and is listed as a historic monument.
The more curious visitors can walk along the right side of the church to the Clementine tower. It is twenty-eight metres high and overlooks the village.
This square tower was the dungeon of the Chateau de Monteux erected in the 12th century , which was one of the residences used by Pope
Clement V
.
. It is the only building to have survived a fire in 1415. The visit will come to an end at the Orange gate which opens onto the thoroughfare encircling the village. If you feel like a snack or a cool drink you will find cafés and restaurants here.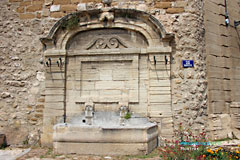 Up to the 19th century Monteux was mainly an agricultural market town. A few farmers have managed to withstand the competition and on market day offer quality fruit and vegetables from the region.
Tomatoes, melons, strawberries, apples, peaches, leeks and sweet peppers are still very tasty around here...!
Monteux is also very well known for the quality of its firework display. Each year for the festival of Saint Jean (the last weekend in August), you will be able to admire a magnificent pyrotechnic show lasting 45 minutes; the only one of its kind in France.
It is worth noting that the famous
Ruggieri company
(Number 1 fireworks manufacturer) is located in Monteux.
Ever since the middle of the 19th century, a large proportion of the local population has been employed by the Ruggieri company. This activity that has made Monteux the fireworks capital.
What to see
The gates of the 14th century ramparts.
The Clementine tower (dungeon) and the Gothic church.
The chapel of the Black Penitents. The fountains.
Leisure activities
Tennis, walking and mountain-biking.
The market on Wednesday and Saturday morning.
Summer events.
Bed and breakfast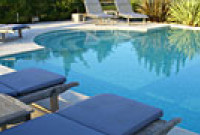 5 guest rooms incl 1 family suite in a contemporary 19th C house
Air conditioning - Small summer kitchen - 4 ha Landscaped park
Large pool 14 X 7 - Massages - Table d'hôtes