Entraigues sur la Sorgue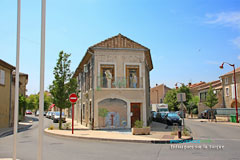 The old village of Entraigues sits on a small hill, around its church.
Its shops and services tend to be found on the lower land which slopes down to the River Sorgue which borders the village.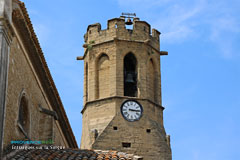 On Rue de la Tour you can visit Saint Pierre's church which can be found amongst the village houses.
It was built in 1840 on the foundations of the former Notre Dame des Sept Douleurs church.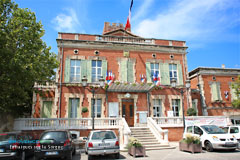 Opposite the church is the Templiers tower, a relic from the first feudal chateau.
The red brick town hall, which is more like a railway station is surrounded by the village shops..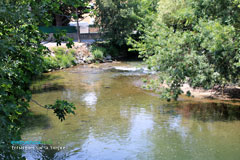 Further on along the road which leads to
Bedarrides
, a small bridge crosses the Sorgue.
Here in summer you can "freshen up" on the banks of the river, a real pleasure!
What to see
XIIth Templiers tower.
XVIth century church.
Old village walls and remains from the XVIth century.
Leisure activities
Hiking/Walking and Mountain Biking.
Tennis. Horse Riding. Boulodrome.
Holiday rentals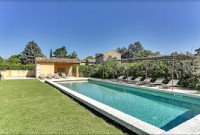 In the heart of Provence, between Avignon and Carpentras, beautiful house for 10 to 15 people, ideal for vacations with family or friends, fully air-conditioned, large fenced pool, private, heated from April to November.