'; //-->
Bonnieux
Departement of Vaucluse - Luberon - Pop.: 1.800 inh.


12 km south-west of Apt via the D3.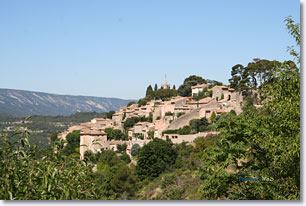 No matter what route you take to Bonnieux, you will see the church tower well before you arrive.

At a height of 425m, the tower dominates the countryside and the surroundings of this magnificent village, situated in the Luberon.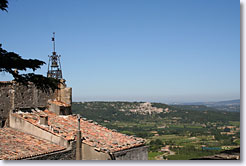 Built on a plateau above the valley, Bonnieux is one of the finest villages in the area.

The houses spread out on the hill-side form a striking harmony of earth-toned colours and shapes.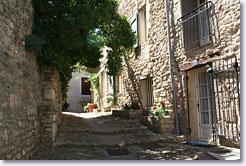 Some superb residences dating back to the 16th, 17th, and 18th century serve as a reminder that Bonnieux was a wealthy village when this region, the Comtat Venaissin, belonged to the Popes.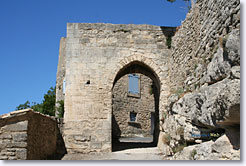 Several bishops also chose to live here and as you wander through the village streets you will no doubt marvel at the architecture and history on display.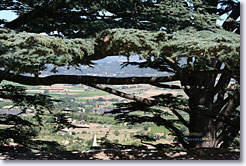 After having climbed 86 stone steps to the "Vieille Eglise" and the old cedar trees,you will discover a beautiful view of the Monts du Vaucluse, and the villages of Gordes and Roussillon.

You can also admire the vast plains planted with grape vines (Cotes du Luberon), lavender, cereals and fruit trees - just as the impressionists painted them!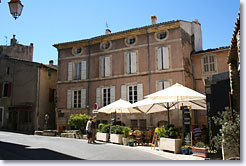 Don't leave Bonnieux without visiting the the Boulangerie Musueum where you will see a collection of bread and learn plenty about its history and manufacture.

All this will certainly whet your appetite - but don't worry, Bonnieux has some excellent restaurants, complete with charming terraces.




What to see:
13th century ramparts. 12th and 15th century church.
"New" church, 1870. Hotel de Rouville, 18th century (the townhall).
Boulangerie (bakery) Museum.
HQ Photographs of Bonnieux.


Leisure activities:
Friday morning market.
Hiking, horse-riding and mountain biking.
Tennis and petanque.


Accommodation:
Hotels-restaurants.
Bed and breakfast.
Holiday rentals.
Campsite.