'; //-->
Gargas
The Vaucluse Departement - Luberon Nature Park - Pop.: 2,968 inh.



5 km north west of Apt via the D101.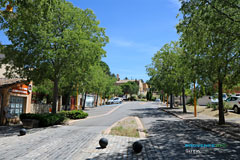 Situated between Roussillon and the Colorado de Rustrel, Gargas is part of the the superb "route de l'ocre".

Made up of several hamlets in the area, Gargas is part of the Luberon Nature Park.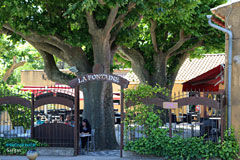 The countryside surrounding Gargas is magnificent, with vineyards in the foreground (A.O.C Cotes du Ventoux) and the ochre quarries dug into the pine-covered hills in the distance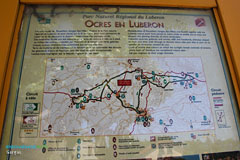 Gargas is the last village in the Vaucluse which has ochre quarries still operating today.

Before arriving in the village you can see huge indentations where the blocks of ochre were placed before drying out in the sun and being ground to powder.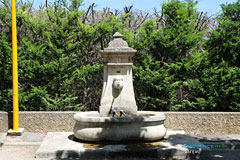 Not all the quarries are open to the public, so visitors are advised to seek information from the tourist office before going to the extraction areas.

Gargas is a geological site, rich in history. It was here that one of the biggest battles were fought during the Gaullist conquest and traces of human habitation have been found dating back to 6,000-2,000 BC.






What to see:
Ruins of the castle.
17th century church.
Ruins of the priory ND de Broux.
Oppidum de Perreal (from 6,000 to 2,000 BC).


Leisure activities:
Hiking, mountain biking.
Tennis and petanque.
Village festival at the beginning of September.


Bed and breakfast
Gargas
(Luberon)
- Apt : 4 km


Accommodation:

Hotels.
Bed and breakfast.
Vacation rentals.


Neighbouring towns and villages:
Saint Saturnin d'Apt (6 km), Villars (7 km) and Roussillon (8 km).