Puyvert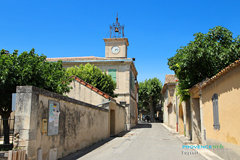 Puyvert is an essentially rural town. The village itself was built in 1550 by 6 tenant-far ming families from
Lourmarin
who coaxed a living from the surrounding fields.
The town slowly developed, some ancient residences were restored and farms were renovated. Today, Puyvert is a small village overflowing with charm.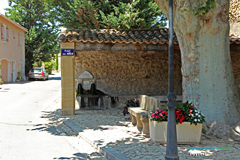 Before its destruction by the armies of Charles Quint in 1450, the original settlement was situated on a small hill (le Jas de Puyvert).
At the summit, you will discover a huge, magnificent dovecote built in the ancient keep of the small chateau.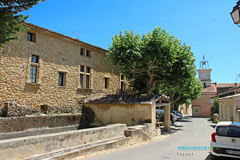 Recently restored by the
Luberon Nature Park
, it gives the impression of proudly guarding the entrance to the Aigue Brun valley..
While visiting Puyvert you can also taste the "AOC
Cotes du Luberon
" wines, as well as the delicious fruits growing plentifully in the area :cherries, apples, pears, melons and table grapes.
What to see
The Jas de Puyvert hillside.
Chateau and dovecote.
Leisure activities
Hiking. Petanque.
Bed and breakfast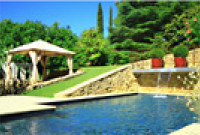 Bed and breakfast - 5 charming guest rooms with private terrace. Heated Swimming pool - Spas - Fridge - BBQ