'; //-->
Velleron
The Vaucluse Departement - Pop.: 2,979 inh.



23 km east of Avignon between Cavaillon and Carpentras.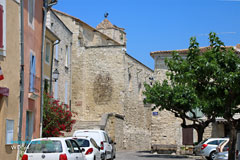 Velleron is a municipality organised around its chateau which stands at the highest point of the village. Velleron was originally a Gallo-Roman oppidum, and became a fortified village in the Middle Ages.

In the 17th century, and up until the revolution, the village was the joint property of the Crillon and Cambis families.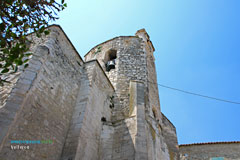 Today the former chateau of the Crillon family houses the mairie.

As you walk from Place du Chateau to Place de l'Eglise you will come across the stone fountain of Caromb, the recently restored church of Saint Michel (in olden days the priory of Notre Dame de Nazareth), and you will also discover the beautiful façades of houses once owned by notables.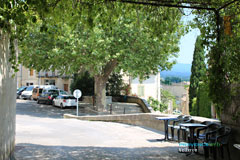 A few steps away, on Boulevard du Barri, cut out from the ramparts, the remains of the 17th century olive oil mill are bound to surprise you. It's also worth taking a look at the old hospital dating from the 18th century, and admiring its fountain.

On the road taking you to Le Thor, the former Crillon flour mill has become a "table d'hote" establishment.





Velleron was once a spa, and the buildings are still visible, on the road taking you to Isle sur Sorgue.

The spring of alkaline sulphur-bearing waters still flows today. As for nature-lovers, they'll enjoy walking along the banks of the Sorgue.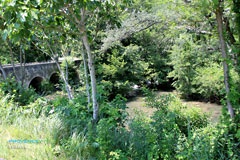 As for nature-lovers, they'll enjoy walking along the banks of the Sorgue. It would be difficult to describe Velleron without mentioning its impressive market.

In winter, the farmers' market is open to the public from 4.30 pm on Tuesdays, Fridays and Saturdays. From spring to autumn it is open from 6 pm (except on Sundays and public holidays).






What to see:
The chateau (mairie), the church, the fountains.
Former Gallo-Roman oppidum, remains of the medieval fortified village.
Saint Michel church with its seven chapels and 17th century stone pulpit.


Leisure activities:
Hiking, walking.
Tennis, horse-riding.
Fishing, canoe-kayak.


Accommodation:

Hotel.
Bed and breakfast.
Vacation rentals.


Neighbouring towns and villages:
Pernes les Fontaines (5 km), Le Thor (5 km), Isle sur la Sorgue (7 km) and Fontaine de Vaucluse (11 km).