'; //-->
Sivergues
The Vaucluse Departement - Luberon Nature Park - Population : 42 inh.



Located 11 km south of Apt via the D113 and then the D232.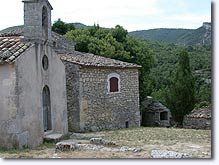 This tiny village with 42 inhabitants nestles against the Luberon, between Bonnieux and Apt in the middle of a huge unspoilt area.
A pretty winding road takes you to the village, and nowhere else. Sivergues is not on the way to anywhere: you go to Sivergues for Sivergues. After Sivergues there are just paths leading you onto the Luberon mountain.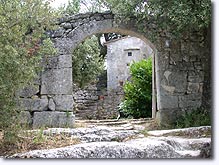 You'll feel as though you're in a village at the end of the world. If you love nature, peace and quiet and authenticity, Sivergues will enable you to discover the real Luberon...!
You won't find many cafe terraces or restaurants, but the peace and quiet will relax you, and you'll enjoy strolling along the few village streets.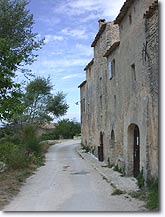 You'll come accross some fine 16th and 17th century houses. Walk as far as the Fort de l'Archidiacre built in the 13th century (now a hiking gite). It overlooks the whole of the Aiguebrun valley.

As you admire the village's location, you'll understand why Sivergues was chosen by the Waldensians (Vaudois) as a strategic site to escape from their persecutors..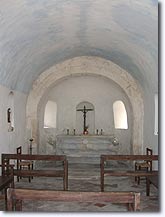 There are some superb walks to enjoy around the village, and about 40 minutes walk from Sivergues, at Castellas, you'll discover the ruins of a medieval castle and a 12th century church.
Sivergues is paradise on earth for hikers. Wherever you are in Sivergues, everywhere around you'll see an unspoilt, beautiful and generous natural environment.






What to see:
Le Castellas (12th century), the enclosure of the the Waldensians (Vaudois) cemetery.
Fine 16th and 17th century houses.


Leisure activities:
Walking. Mountain biking.
Horse-riding.


Accommodation:

Accommodation for groups.