'; //-->
Saint Pantaléon
The Vaucluse Departement - Luberon Nature Park - Population : 216 inh.



4 km south of Gordes.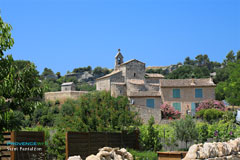 This peaceful, rural village, is situated in the Parc Naturel Regional du Luberon at the foot of the Monts de Vaucluse.
Surrounded by vineyards, orchards and market gardens, Saint Pantaleon is an ideal base from where you can explore the countryside.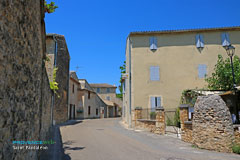 By visiting the village, you will see that Saint Pantaléon is really very small, a few houses surround the town hall, other farms and mas are scattered here and there in the countryside surrounding the village.






What to see:
12th century Roman chapel.


Leisure activities:
Hiking and mountain biking.
Petanque. Walking.
Festival, the first weekend of July.


Accommodation:

Neighbouring towns and villages:
Goult (4 km), Gordes (4 km) and Cabrières d'Avignon (6 km).