'; //-->
Morières lès Avignon
The Vaucluse Departement - Population : 8,220 inh.



On the N100, 10 km east of Avignon.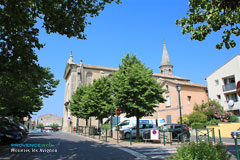 Morieres les Avignon is a small town, considered to be part of the suburbs of Avignon

This relatively new municipality is spreading out mainly across the surrounding plain. Its development is due to the population growth of its neighbour Avignon.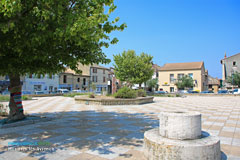 Up to 1870 Morières was only a district of Avignon.
On the Place de la Liberte Charles de Gaulle, the very fine church really stands out among the few shops. From 13th to 15th June every year, this square literally explodes with festivities.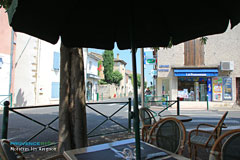 The life of the village is in its main street lined with shops.
You can't help but notice the village clock hanging at the end of the street. It is a large 1900's style black wrought iron clock.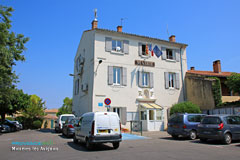 It would be difficult to give a name to the architectural style of this village.
The passing years and fashions have left their trace. A mixture of modern in the buildings next to the church and ancient in a few of the older monuments such as the building housing the mairie.






What to see:
Parish church.


Leisure activities:
18-hole golf course.
Boulodrome. Tennis.


Accommodation:

Hotel.
Bed and breakfast.


Neighbouring towns and villages:
Châteauneuf de Gadagne (4 km), Le Pontet (6 km) and Avignon (10 km).