'; //-->
Jonquières
The Vaucluse Departement - Population : 5,021 inh.



9 km South of Orange by the D950.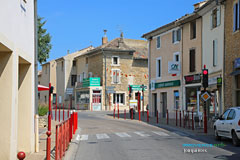 You can spot the village of Jonquieres with its rooftops clustered around the clock tower from the distance before you cross the railway line at the Pecoulette bridge.
Located in the heart of the Joncs plain, the village has preserved some of historic relics.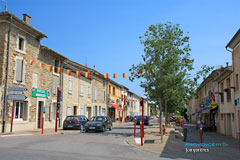 The village has a circular form encircled by a boulevard, where houses and shops have replaced the former ramparts.
Walk around the commune, and you'll see some superb residences, almost mini chateau : Pecoulette, Beauregard, Causans not forgeting Malijay, a beautiful XVIII century residence which has now been transformed into a cultural center, and which hosts exhibitions and concerts all year round.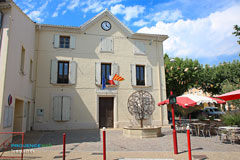 1 km from the center of the village you can find a small lake with a lakeside restaurant/snack bar and picnic areas.
It's an ideal place to relax or even to take that fishing rod out of its cover.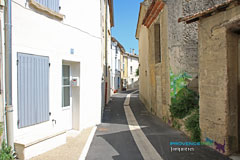 Every year on the 3rd weekend in October the Innovation and Invention Salon comes to Jonquieres.
Apparently this Salon is nearly as famous as those in Paris and Geneva Not to be missed.






What to see:
Beautiful XVIII° century residences:
Causans, Malijay, Beauregard, Pecoulette.


Leisure activities:
Hiking/Walking. Cycling, Mountain Biking.
Swimming Pool. Boulodrome.


Accommodation:

Bed and breakfast.
Vacation rentals.
Campsite.


Neighbouring towns and villages:
Courthézon (5 km), Camaret sur Aigues (8 km), Sarrians (8 km) and Orange (9 km).