Sarrians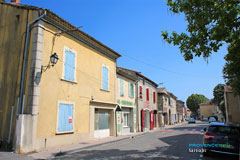 Before leaving the Dentelles de Montmirail, on the
Carpentras
-
Orange
, route, the little market town of Sarrians is well worth a visit.
We know that originally the Romans lived in this area, thanks to the coins, medals and tombs that have been found here.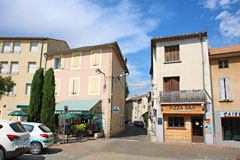 The village was baptised "Piecard", but nothing remains of the tumultous periods in the community's history.
At the end of the tenth century a new village was built, and given the name it has today: Sarrians.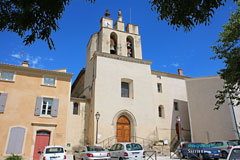 In the heart of the village you will see that a few traces of the past still remain: the ramparts, the church erected around the year 1034, and some fine ancient residences.
Don't forget to visit the 18th century Chateau de Tourreau, which many believe to be the finest in the region.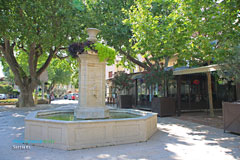 Don't miss the 18th century Chateau de Tourreau, which some say is one of the most beautiful in the region. You can also discover Chateau Brunelly.
Sarrians also boasts houses where certain episodes in the history of the Comtat Venaissin took place: during the 11th century, many councils were held at Saint-Privat district, where priests gathered.
What to see
The Church of Saint Pierre et Paul and its surprising squinch cupola.
Chateau de Tourreau (18th century).
Chateau Brunelly.
Le Milord from late 17th century, several rural chapels.
Leisure activities
Walking, bicycle touring, mountain-biking.
Fishing. Tennis.
Last weekend in July: BMX competition.
Accomodations
Bed and breakfast.
Vacation rentals.
Campsite.