Roaix
As you approach the village on the N7, you will get a glimpse of the houses clinging to a hillside.
Roaix is a lovely village with plenty of character. What's more, it is renowned for the quality of its
wine
.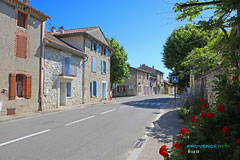 Roaix owes its existence to a
Commandery of the Knights Templar
All that now remains of the Commandery is a chateau in ruins and one tower in good condition.
When you visit the village, you'll see that it's divided into two parts: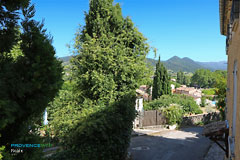 - The first part is the old village high up on the hillside, with its privately-owned chateau surrounded by a few houses.
- The second part is at the bottom of the hill, and extends to the banks of the Ouveze.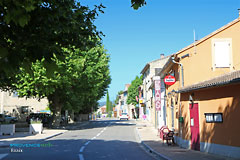 Here, next to the national highway, you will find the mairie, the post office and the village's only restaurant run by Marie-France. This is the liveliest part of the village.
Opposite the post office, you will see the remains of a bridge that was entirely destroyed in the terrible catastrophe of September 1992 (the river Ouveze became a raging torrent, causing devastating damage).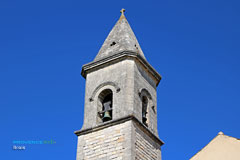 Roaix's principal asset is the vines that cover more than 85 % of the cultivated area.
Roaix is the smallest wine-growing area to have obtained the "
Cotes du Rhone Village
" appellation.
What to see
Commandery of the Knights Templar. Chapel of Notre Dame des Crottes.
Leisure activities
Walking.
Relaxation on the banks of the Ouveze.
Accomodations
Bed and breakfast.
Vacation rentals.