Uchaux
10 km North of Orange on the D11.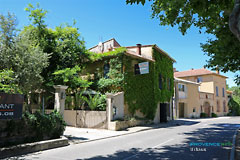 Uchaux is surrounded by wonderful landscapes of forests and vine fields. The commune spreads over a large area with dispersed residential areas concentrated in a number of hamlets.
There is no real village center but a number of "villages" in the forested valleys and hills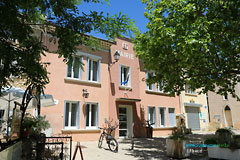 1.5 km from the hamlet of La Galle, direction
Bollene
, you will discover the
Castellas
which is the oldest district of Uchaux, you will find the remains of a castle, today largely covered by vegetation.
At the exit of the town towards
Rochegude
, you will notice two pillars over two meters high which mark the border between the
Vaucluse
and the
Drome
.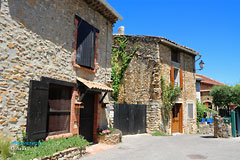 Uchaux also has some beautiful forests which offer superb walks, a signed botanical nature trail where you can discover the different plant species of the area.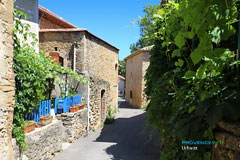 Depending on the season you can pick some wild mushrooms or blackberries and if you are especially lucky go home with one or two beautiful
truffles
.
What to see
Leisure activities
Hiking and Walking. Mountain Biking. VTT.
Tennis
Accomodations
Vacation rentals.