'; //-->
Visan
The Vaucluse Departement - Population : 1,992 inh.



At the intersection of D20 and D976, between Valreas (9km) and Vaison la Romaine (16km).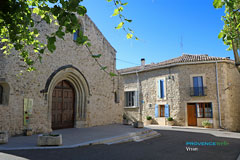 Set against a backdrop of beautifully coloured hills, the territory of Visan has been part of the Pope's enclave since 1344.
Visan dominates a vast plain of fields and vineyards which produce a well-known wine.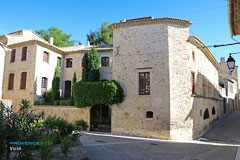 All the conditions required for a quality wine are found here: an earth of rocky clay, a gentle, sunny climate and the traditional methods used by the grape growers.
In the village, you will discover a number of 17th and 18th century "hôtels particuliers", (private mansions) while you stroll around the narrow streets.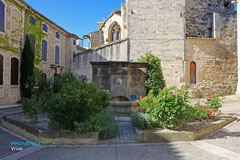 Without a doubt, the most picturesque street is paved in calade, leading from the "porte du Martel". You will also come across beautiful old doors and ruins of the ramparts.
Visan is an old village which has been well restored and is most pleasant to visit as a result.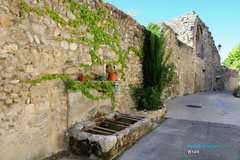 Several hundred metres from the village you will find the chapel ND des Vignes.
Visitors will be surprised by the beauty of its interior, and will no doubt agree that it deserves its reputation as the most beautiful rural Roman chapel in the Vaucluse.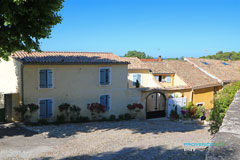 A delightful walk can be taken around the village: if you leave from the town hall, you will discover the stunning countryside that surrounds Visan, including two chapels and a breath-taking view of the 24 communes!






What to see:
17th century church with belltower. Chapel ND des Vignes.
Hotels particuliers (private mansions), Renaissance and 18th century.
Ruins of an old castle.


Leisure activities:
Hiking, horse-riding and mountain biking.
Botannic walks, tennis and petanque.


Accommodation:

Hotel.
Bed and breakfast.
Vacation rentals.
Campsite.


Neighbouring towns and villages:
Tulette (dans la Drome)(4 km), Richerenches (6 km), and Valreas (9km).