Malemort du Comtat
Situated 11 km south-east of Carpentras via the D4 and then the D5.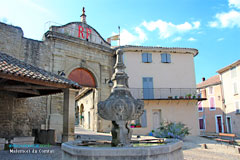 Malemort du Comtat is a little village situated in the
Carpentras
region, nestling high in hills surrounded by
olive
trees and cherry trees.
From the village you will have a superb panoramic view of the Ventoux, the Dentelles de Montmirail and on a clear day, even of the Cevennes.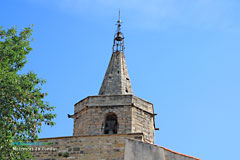 During your stroll through the narrow streets of Malemort du Comtat, you will come across beautiful old houses and lovely arched doorways, especially those around the church of Notre Dame de l'Assomption (13th century).
Inside the church you will be able to admire a fine altarpiece and statues in gilded wood sculpted by
Bernus
.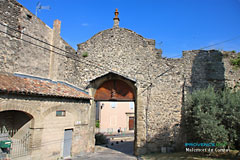 If the historic heritage of Malemort interests you, then you will no doubt appreciate the remains of its 12th century surrounding wall with its eleven towers...
Finally, don't leave this little village without visiting the Agrarian museum that hosts craft exhibitions during the summer months.
What to see
The church of ND de l'Assomption (13th century).
Medieval remains.
Agrarian museum.
The old village.
Leisure activities
Walking.
The botanical trail.
Accomodations
Hotel.
Campsite.
Vacation rentals. Gites
Bed and breakfast.