Méthamis
Situated 17 km south-east of Carpentras via the D4 and then the D5.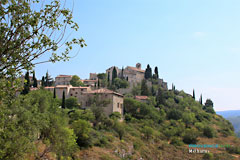 From its rocky promontory at 380 metres above sea-level, Methamis overlooks the Nesque Gorge.
The Nesque Gorge is a tourist high spot in the
Vaucluse
,A visit there is an absolute must. The closest starting point to Methamis for visiting the unspoilt gorge is
Villes sur Auzon
.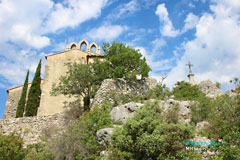 Methamis is a little mountain village lying on the terraces of the Ventoux plateau.
The village's limited historical heritage provides an opportunity to enjoy a pleasant stroll in a natural environment : the visit to the church of Saint Pierre & Saint Paul will take you up to the top of the rock on which it is perched.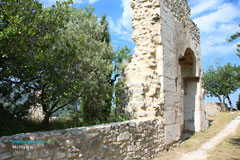 It is one of the curiosities of the Comtat Venaissin. Worth visiting, 1km from the village: the chapel of Saint Foy dating from the 15th century and the "
Mur de la Peste
", a wall erected circa 1720 to isolate
Provence
which was ravaged by the plague.
Another walk worth taking is to the "Hameau des Bastides", where you will discover the little chapel of Saint Anne and also a beautiful fountain and wash house to cool you off..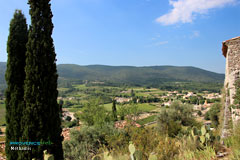 Méthamis is also the starting point for numerous walks.
There are waymarked trails that enable you to enjoy superb countryside and a natural environment that has been preserved with care.
What to see
The church of Saint Pierre & Saint Paul (Romanesque),
Chapel of Saint Foy (15th century).
Leisure activities
Walking, cycling and mountain biking.
Horse riding.
Accomodations
Vacation rentals. Gites.